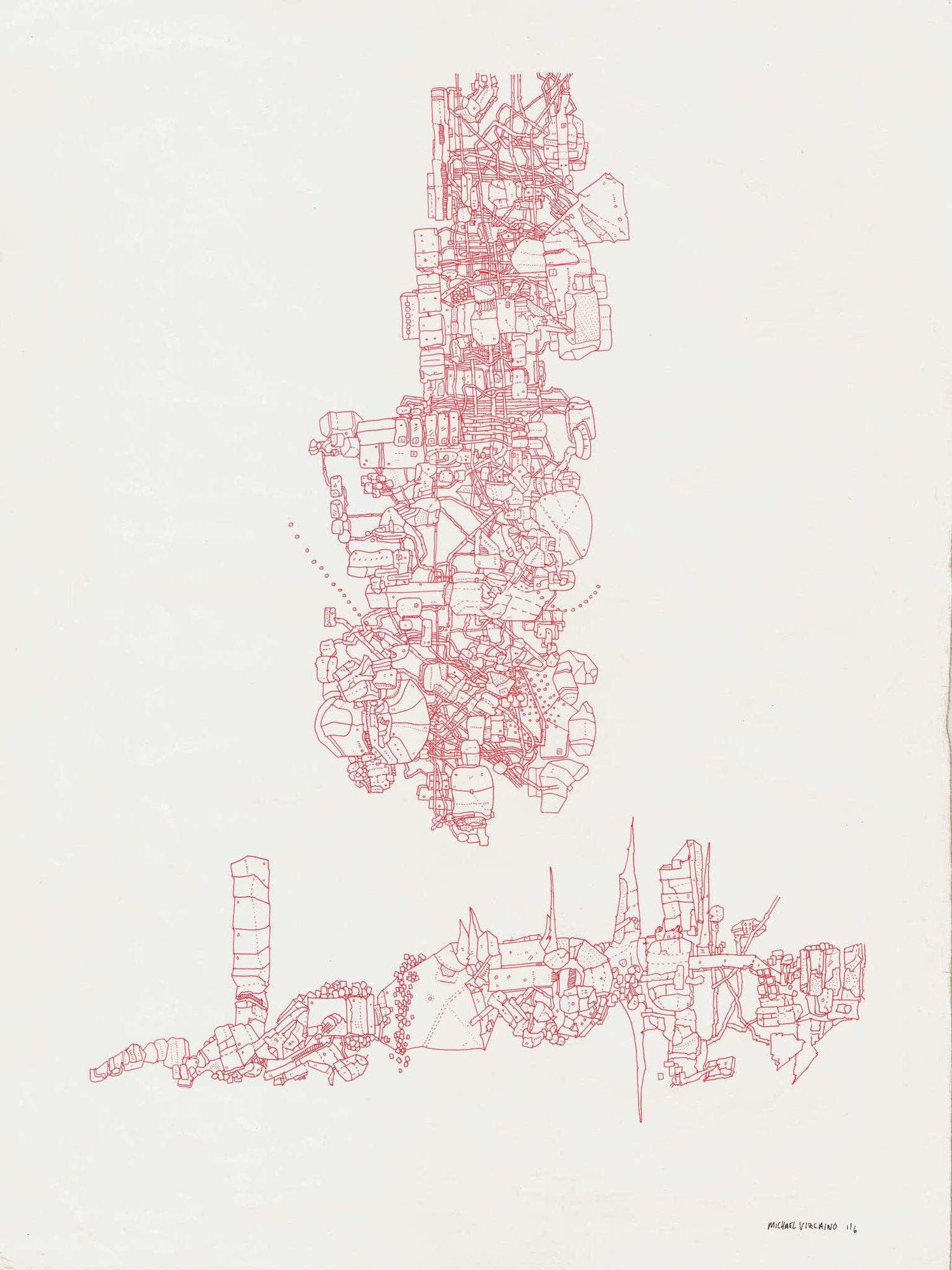 "P.O.A." is an original work on paper by Michael Vizcaino.
Made in Los Angeles, California, 2016/ 2017.
Size: 24 in x 18 in / 60.96 cm x 45.72 cm. Materials: Pilot Precise V5 (.5mm) Roller Ball Stick Pen, Precision Point, Ink / Strathmore 400-8 18-Inch by 24-Inch Drawing Medium Paper.
Edition:
Unique, #1 of #1.
Art Genome Project Characteristics:
Hard-edged, Traces, Indexes, and Implied Presence, Geometric, Industrial Design, Abstract, Non-Functional Design, Abstract Landscape, Abstract Illusionism, Restrained Forms, Emerging Design, Los Angeles Artists, Contemporary, Research as Art, Design/Architecture Study, Aerial View, Contemporary Op Art, Contemporary Conceptualism, Chance, Highly Detailed, Irregular Curvilinear Forms, Molecular, Irregular Linear Forms, Tangled Forms, Primary Abstraction, Allover Composition, Blown-Off-Roof Perspective, Dynamism, Visual Perception, Deep Time, Delegated Art, Architecture's Effects
There's also a print version of this work.